Welcome to Breakers Inn
Check-in

Jun 30

Friday

1:00 AM

Cabana

Make your night truly special with a visit to Cabana, our fine dining restaurant. Our food is locally sourced and made from scratch for a fresh taste experience.

Hours:
Sunday to Thursday: 3pm - 11pm
Friday & Saturday: 3pm - 12am

pending

1:13 AM

Cabana

Make your night truly special with a visit to Cabana, our fine dining restaurant. Our food is locally sourced and made from scratch for a fresh taste experience.

Hours:
Sunday to Thursday: 3pm - 11pm
Friday & Saturday: 3pm - 12am

pending

2:00 AM

Cabana

Make your night truly special with a visit to Cabana, our fine dining restaurant. Our food is locally sourced and made from scratch for a fresh taste experience.

Hours:
Sunday to Thursday: 3pm - 11pm
Friday & Saturday: 3pm - 12am

pending

2:00 AM

Cabana

Make your night truly special with a visit to Cabana, our fine dining restaurant. Our food is locally sourced and made from scratch for a fresh taste experience.

Hours:
Sunday to Thursday: 3pm - 11pm
Friday & Saturday: 3pm - 12am

pending

4:00 AM

Cabana

Make your night truly special with a visit to Cabana, our fine dining restaurant. Our food is locally sourced and made from scratch for a fresh taste experience.

Hours:
Sunday to Thursday: 3pm - 11pm
Friday & Saturday: 3pm - 12am

pending

4:00 AM

Cabana

Make your night truly special with a visit to Cabana, our fine dining restaurant. Our food is locally sourced and made from scratch for a fresh taste experience.

Hours:
Sunday to Thursday: 3pm - 11pm
Friday & Saturday: 3pm - 12am

pending

4:00 AM

Cabana

Make your night truly special with a visit to Cabana, our fine dining restaurant. Our food is locally sourced and made from scratch for a fresh taste experience.

Hours:
Sunday to Thursday: 3pm - 11pm
Friday & Saturday: 3pm - 12am

pending

5:00 AM

Stand Up Paddle Boarding

Try your hand at stand up paddle boarding with an experienced instructor and guide. Experience an adventure in the ocean waves or navigate the calmer waters of the nearby Rio Nosara.

pending

7:00 AM

Add Daily Breakfast

Have breakfast delivered to your room daily. Choose from a variety of hot items as well as cereal, yogurt, and fruit.

pending

7:00 AM

Add Daily Breakfast

Have breakfast delivered to your room daily. Choose from a variety of hot items as well as cereal, yogurt, and fruit.

pending

7:30 AM

Cabana

Make your night truly special with a visit to Cabana, our fine dining restaurant. Our food is locally sourced and made from scratch for a fresh taste experience.

Hours:
Sunday to Thursday: 3pm - 11pm
Friday & Saturday: 3pm - 12am

pending

8:00 AM

Stand Up Paddle Boarding

Try your hand at stand up paddle boarding with an experienced instructor and guide. Experience an adventure in the ocean waves or navigate the calmer waters of the nearby Rio Nosara.

pending

8:00 AM

Add Daily Breakfast

Have breakfast delivered to your room daily. Choose from a variety of hot items as well as cereal, yogurt, and fruit.

pending

8:00 AM

Cabana

Make your night truly special with a visit to Cabana, our fine dining restaurant. Our food is locally sourced and made from scratch for a fresh taste experience.

Hours:
Sunday to Thursday: 3pm - 11pm
Friday & Saturday: 3pm - 12am

pending

9:00 AM

Stand Up Paddle Boarding

Try your hand at stand up paddle boarding with an experienced instructor and guide. Experience an adventure in the ocean waves or navigate the calmer waters of the nearby Rio Nosara.

pending

10:00 AM

Stand Up Paddle Boarding

Try your hand at stand up paddle boarding with an experienced instructor and guide. Experience an adventure in the ocean waves or navigate the calmer waters of the nearby Rio Nosara.

pending

10:45 AM

Stand Up Paddle Boarding

Try your hand at stand up paddle boarding with an experienced instructor and guide. Experience an adventure in the ocean waves or navigate the calmer waters of the nearby Rio Nosara.

pending

10:50 AM

Add Daily Breakfast

Have breakfast delivered to your room daily. Choose from a variety of hot items as well as cereal, yogurt, and fruit.

pending

11:00 AM

Champagne on Arrival

Make your stay extra special with a chilled bottle of champagne waiting in your room on arrival.

pending

11:30 AM

Stand Up Paddle Boarding

Try your hand at stand up paddle boarding with an experienced instructor and guide. Experience an adventure in the ocean waves or navigate the calmer waters of the nearby Rio Nosara.

pending

12:00 PM

Champagne on Arrival

Make your stay extra special with a chilled bottle of champagne waiting in your room on arrival.

pending

12:28 PM

Mountain Biking

Rent a bike to discover the property on your own, riding to the local wine estates or towns. If you feel more adventurous and full of energy, there are many guided tours through lost villages and rural paths waiting for you. Our guides would love to create a trip according to your skills and ambitions, they will share the hidden treasures of the local history along the way.

pending

1:00 PM

Late Check-Out

Have a late flight or just want to stay a little longer? Request a late check-out. Subject to availability.

pending

2:00 PM

Champagne on Arrival

Make your stay extra special with a chilled bottle of champagne waiting in your room on arrival.

pending

3:00 PM

Check-in

3:00 PM

Stand Up Paddle Boarding

Try your hand at stand up paddle boarding with an experienced instructor and guide. Experience an adventure in the ocean waves or navigate the calmer waters of the nearby Rio Nosara.

pending

4:41 PM

Late Check-Out

Have a late flight or just want to stay a little longer? Request a late check-out. Subject to availability.

pending

6:45 PM

Cabana

Make your night truly special with a visit to Cabana, our fine dining restaurant. Our food is locally sourced and made from scratch for a fresh taste experience.

Hours:
Sunday to Thursday: 3pm - 11pm
Friday & Saturday: 3pm - 12am

pending

7:00 PM

Cabana

Make your night truly special with a visit to Cabana, our fine dining restaurant. Our food is locally sourced and made from scratch for a fresh taste experience.

Hours:
Sunday to Thursday: 3pm - 11pm
Friday & Saturday: 3pm - 12am

pending

7:00 PM

Late Check-Out

Have a late flight or just want to stay a little longer? Request a late check-out. Subject to availability.

pending

8:00 PM

Cabana

Make your night truly special with a visit to Cabana, our fine dining restaurant. Our food is locally sourced and made from scratch for a fresh taste experience.

Hours:
Sunday to Thursday: 3pm - 11pm
Friday & Saturday: 3pm - 12am

pending

8:00 PM

Cabana

Make your night truly special with a visit to Cabana, our fine dining restaurant. Our food is locally sourced and made from scratch for a fresh taste experience.

Hours:
Sunday to Thursday: 3pm - 11pm
Friday & Saturday: 3pm - 12am

pending

8:00 PM

Cabana

Make your night truly special with a visit to Cabana, our fine dining restaurant. Our food is locally sourced and made from scratch for a fresh taste experience.

Hours:
Sunday to Thursday: 3pm - 11pm
Friday & Saturday: 3pm - 12am

pending

8:00 PM

Cabana

Make your night truly special with a visit to Cabana, our fine dining restaurant. Our food is locally sourced and made from scratch for a fresh taste experience.

Hours:
Sunday to Thursday: 3pm - 11pm
Friday & Saturday: 3pm - 12am

pending

9:00 PM

Cabana

Make your night truly special with a visit to Cabana, our fine dining restaurant. Our food is locally sourced and made from scratch for a fresh taste experience.

Hours:
Sunday to Thursday: 3pm - 11pm
Friday & Saturday: 3pm - 12am

pending

11:08 PM

Cabana

Make your night truly special with a visit to Cabana, our fine dining restaurant. Our food is locally sourced and made from scratch for a fresh taste experience.

Hours:
Sunday to Thursday: 3pm - 11pm
Friday & Saturday: 3pm - 12am

pending

September

Sep 26

Tuesday

6:00 PM

Cabana

Make your night truly special with a visit to Cabana, our fine dining restaurant. Our food is locally sourced and made from scratch for a fresh taste experience.

Hours:
Sunday to Thursday: 3pm - 11pm
Friday & Saturday: 3pm - 12am

pending

November

Nov 30

Thursday

Check-out
Your reservation
King Room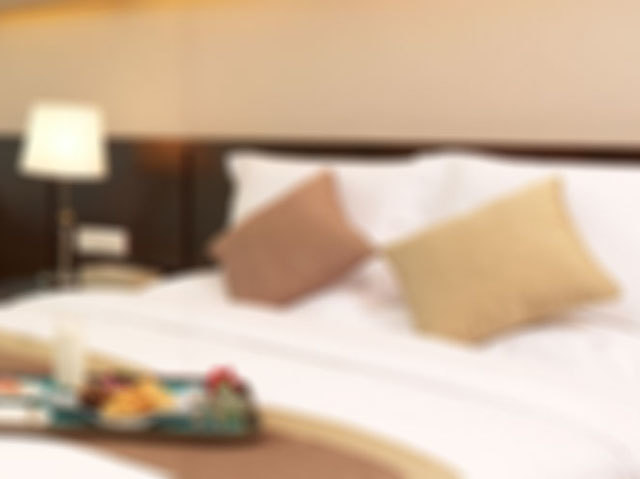 Reservation number
gf-preview-1497638588
Check-in
Jun 30th, 2017 15:00
Check-out
Nov 30th, 2017 11:00
Champagne on Arrival

Make your stay extra special with a chilled bottle of champagne waiting in your room on arrival.

Add Daily Breakfast

Have breakfast delivered to your room daily. Choose from a variety of hot items as well as cereal, yogurt, and fruit.

Late Check-Out

Have a late flight or just want to stay a little longer? Request a late check-out. Subject to availability.