PACIFIC E-NEWS  |  SEPTEMBER 2020

Storm Watching Staycation
Let's ride this one out together.
As we can all attest this year, you don't need to go far to get away. So, if
Storm Watching
has always been on your must-see list, now just might be the perfect time. And when it comes to Tofino, the journey and the weather are all part of the adventure.
While we can't guarantee Mother Nature is going to put on a show while you're here, you can count on Tofino's relaxed vibe to help you slow down and soak in the simple pleasure of a beach walk, fireside book, or afternoon nap.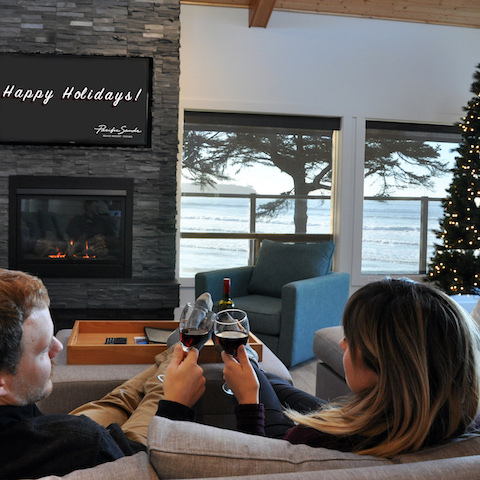 RETHINK THE HOLIDAY SEASON
This
Christmas
and
New Year's
, rethink your beach vacay and head to Tofino for some quiet, beachfront together-time. From fully-decorated Christmas trees in our Signature Suites and Beach Houses to relaxed, local festivities, enjoy a low-key slide into 2021.
[MORE]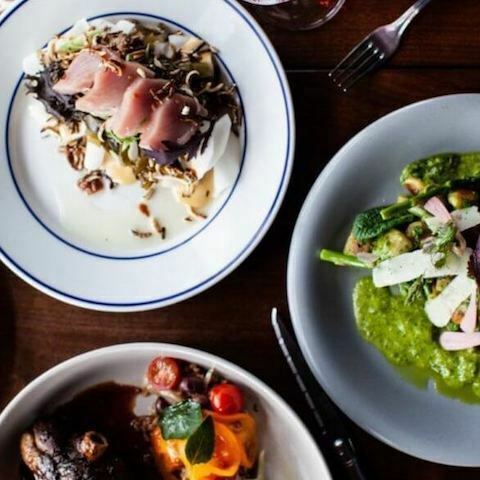 STAY, PLAY + DINE AT WOLF IN THE FOG
Hello foodies and adventurers? Experience Tofino's award-winning Wolf In The Fog Restaurant with our
Stay, Play + Dine Package
, including your choice of accommodations, wine on arrival, and a complimentary mimosa with brunch or dessert with dinner.
[MORE]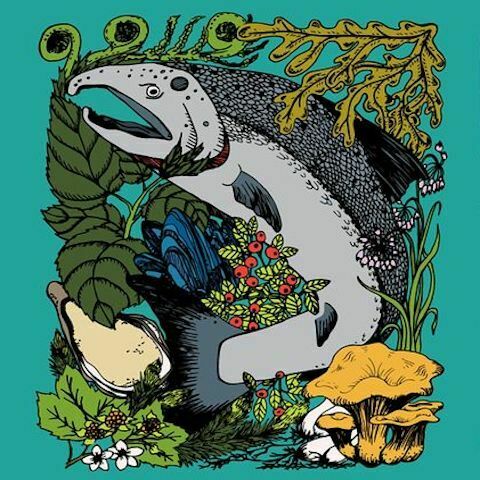 FEAST TOFINO & UCLUELET
Celebrating its 10th Anniversary, FEAST Tofino & Ucluelet is showcasing three outdoor events—
October 16 to 18
—when local and guest chefs from across Canada will prepare dishes inspired by foraged, farmed and fished ingredients.
[MORE]
BEACH BLOG
NATURAL HIGH: TOFINO FLIGHT-SEEING TOURS
There's sightseeing around Tofino, and then there's a flight-seeing tour. From glaciers and hidden lakes, to majestic islands and wildlife, imagine a birds-eye-view of Clayoquot Sound as it unfolds all around you, with scenery so spectacular, you won't want to blink. Check out the helicopter and float plane experiences offered by local tour operators, including some epic videos.
[MORE]
AUGUST WINNER
GUEST PHOTO CONTEST
Windswept views, summer shades of blue, a foggy horizon, surfers and spectators spotting the sandy shoreline—it all comes together in this winning Cox Bay shot by Rupal Thaker.
Monthly Guest Photo Contest winners enjoy a 2-Night Getaway and more.
See all August contest entries.
[HOW TO ENTER THE SEPT CONTEST]
RESORT TEAM SPOTLIGHT

LIVES TO SURF

Congrats to David Ley from our Housekeeping team, whose hard work, team play and friendly attitude has earned him Five Star Employee of the Month. 

It's all about sports for David—including skiing, basketball and soccer—but his first love is surfing, and it's what brought him to Tofino from the Lake Country area of BC. Thanks for all you do David!
PACIFIC SANDS BEACH RESORT
1421 Pacific Rim Highway, PO BOX 237, Tofino, BC  V0R 2Z0
Toll Free:
1.800.565.2322
   |  
EMAIL US
  |  
PacificSands.com
  |  
E-News Archives
Terms and Conditions

Offers are subject to their unique terms and conditions and availability at the time of booking. You are receiving this email because you are a past guest or subscribed through our website.
Unsubscribe