PACIFIC E-NEWS  |  MARCH 2021

TAILS FROM THE SEA
Whale watching season is officially on—live and virtually.
Besides the arrival of spring in Tofino, what's most exciting about March is it's when we start celebrating majestic grey whales passing by our shores on their annual, round-trip, 20,000-kilometre commute from Mexico to Alaska. 
Our whale watching and adventure tour partner—
Jamie's Whaling Station
—is booking tours through October 31st, and for a virtual experience, the
Pacific Rim Whale Festival
is offering an educational and entertaining series of Zoom presentations from March 15 to 21.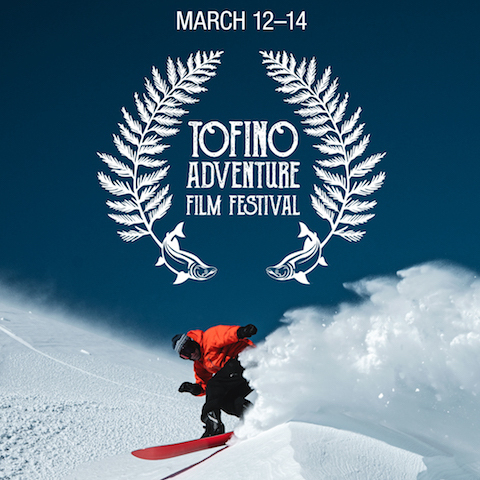 VIRTUAL FILM FESTIVAL
March 12 to 14, Clayoquot Action's virtual
Tofino Adventure Film Festival (TAFF) 
is a celebration of mountain culture, outdoor adventure, and environmental film. On-demand tickets start at $10, and the Online Auction is happening now.
[MORE]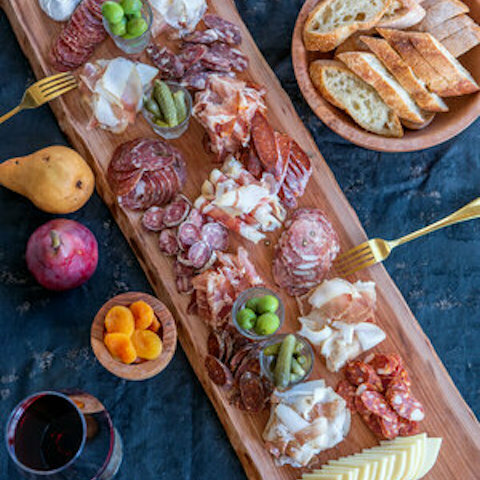 LET'S MEAT
For quality cured meats, preserves, cheeses, and provisions made from local, seasonal ingredients, Tofino's
Picnic Charcuterie i
s a must-stop. And for effortless happy hour grazing, pre-order their impressive platters for 2, 3 or 5 people—pick-up or delivery.
[MORE]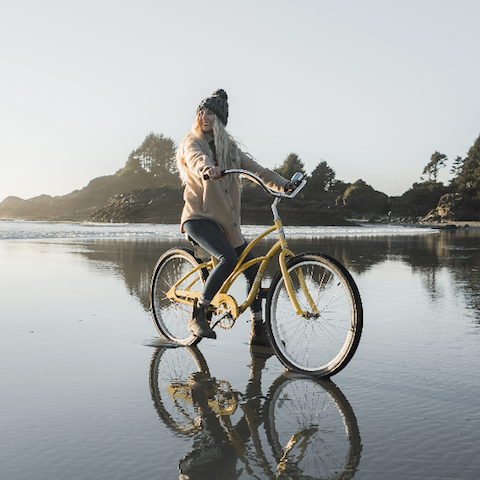 SPRING READY
Our fleet of
beach cruisers
are back and available to rent for half and full-days, including locks and helmets. Ride the beach or take the easy, paved trail into town and explore. We're also putting the finishing touches on three new
fire pits
, just in time for s'mores season.
[MORE]
BEACH BLOG
GUEST STARS: WAYNE'S WORLD OF BEACH ART
Much like beauty, art is in the eye of the beholder, and in the case of our longtime guest—Wayne Phillips, and his unique Tofino beach art—it's an annual pilgrimage and passion. It all started one day walking on Long Beach, when Wayne noticed rope, buoys, old nets, and marine debris sticking out of the sand and log crevices. Wayne had an idea...
[MORE]
FEBRUARY WINNER
GUEST PHOTO CONTEST


Congrats to guest photographer, Senzeni Pamela Mpofu, for this peaceful, winning shot of last month's snowfall. Quite a stunning capture of a rare sight in Tofino!
Monthly Photo Contest winners enjoy a 2-night stay and more.


See all February contest entries.
[HOW TO ENTER]
RESORT TEAM SPOTLIGHT

MEET NICK

Five Star Employee of the Month—Nick Blair from Guest Services—has definitely been a hit with guests, including brides when he jumps in to help with wedding bookings.

Originally from Prince George, BC, Nick had always been an avid snowboarder, but decided to give surfing and island life a try. He's loving meeting new guests, living by the ocean, and Tofino's relaxed vibe.
PACIFIC SANDS BEACH RESORT
1421 Pacific Rim Highway, PO BOX 237, Tofino, BC  V0R 2Z0
Toll Free:
1.800.565.2322
   |  
EMAIL US
  |  
PacificSands.com
  |  
E-News Archives
Banner photo credit: Jamie's Whaling Station
Terms and Conditions

Offers are subject to their unique terms and conditions and availability at the time of booking. You are receiving this email because you are a past guest or subscribed through our website. Your privacy is important to us and we follow essential email security measures to ensure it. Thank you for allowing us to keep you informed about Pacific Sands and Tofino!
Unsubscribe